Brendan O'Neill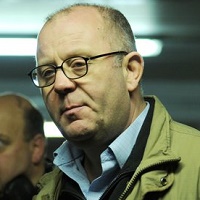 http://www.sticklebackproductions.co.uk
Joined 07/2015
Brendan O'Neill is a screenwriter, producer and director with a range of projects in development – both live action and animation. He has been making films since 2008. His first film Black Widow was shot in 48 hours in Birmingham and Madrid on zero budget.
In 2011 he was selected for the Screen West Midlands Regional Producer Mentoring Scheme and mentored by Rachel Robey.
He was also selected for the 104 Films' Generator scheme which involved attendance at Edinburgh Film Festival 2013 and the London Screenings 2014.
In 2014 he was selected for a UK team pitching at Dragon Forum – part of Krakow International Film Festival.
In 2010 his Stickleback Production's team won the 2 Weeks 2 Make It music video competition.
He has put large teams together to make tiny budget, high quality 48 hour shorts on three different occasions.
This culminated in winning the UK Parliamentary Film Award.